Summary
Published on: 21 Jul 2022
Vacancy: Not specific
Employment Status: Full-time
Experience: 2 to 3 year(s)
Age: Age 24 to 30 years
Location: Dhaka
Salary: Negotiable
Application Deadline: 30 Jul 2022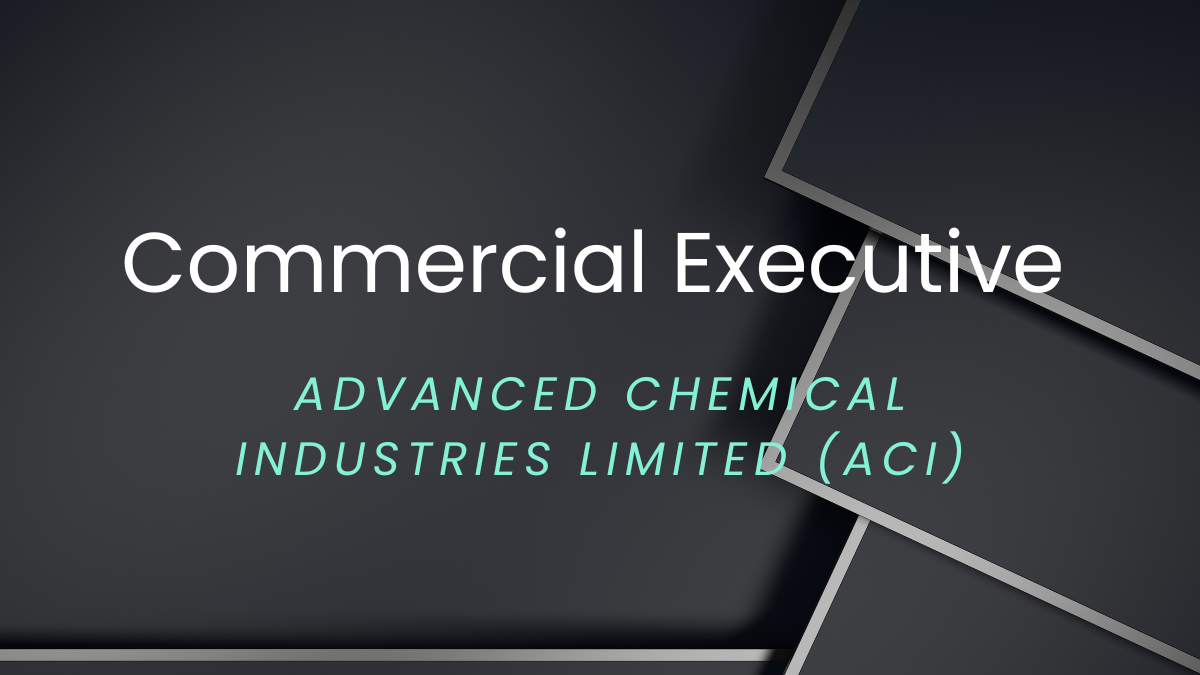 Commercial Executive at Advanced Chemical Industries Limited (ACI)
Your Responsibilities
Plan, find, bargain for, and purchase raw materials and packaging materials in accordance with forecasts, business demands, and requests.
Make sure that the material(s) are delivered in the appropriate quantity and at the appropriate quality at the appropriate time from the appropriate supplier.
To reduce supply chain risk, keep a robust supplier base. Find and grow alternative providers for the best price and quality.
Monitor neighborhood merchants to ensure prompt delivery
Analysis of forecast and inventory will result in a more precise purchase strategy.
Gathering quotes and price offers from international and domestic vendors in accordance with business needs.
to compare the negotiated items to those from alternative vendors.
Regular communication with the manufacturer or business regarding urgent raw material needs
Giving local vendors purchase orders and making arrangements for international vendors to get L/Cs
To open an LC, check the H.S. code and gather the PFI, catalog, and other required documents.
To import any RMPM, make sure the H.S. code is right. maintain an internet database.
Receive the draft L/C, check the terms and conditions, follow up with the suppliers to confirm acceptance, and then send the LC in accordance.
To ensure timely availability of the material(s), follow up on delivery and documentation while keeping proper communication with the supplier and forwarder. Gather all shipping documentation from the vendors and provide it to the bank for approval.
Keep in touch with C&F and the factory to confirm timely delivery from the port.
Keeping an eye on shipping and port demurrage and taking action to reduce it.
Employment Status: Full-time
Workplace: Work at office
Educational Requirements: Bachelor / Master's degree in any discipline from reputed university
Additional Requirements:
Age 24 to 30 years
Experience in Supply Chain Management / Commercial / Procurement
Location: Dhaka
Salary: Negotiable
Pay & Additional Benefits
Professional Working Environment, Competitive Salary, Performance-Driven Career
Company Information
Advanced Chemical Industries Limited (ACI)
Address : ACI Centre, 245 Tejgaon Industrial Area, Dhaka-1208.
Web : www.aci-bd.com
Business : Pharmaceuticals; Agribusiness; Consumer Brands.