Summary
Published on: 23 Jul 2022
Vacancy: 02
Employment Status: Full-time
Experience: At least 1 year
Gender: Both males and females are allowed to apply
Age: Age 25 to 35 years
Location: Dhaka (Dhanmondi)
Salary: Negotiable
Application Deadline: 18 Aug 2022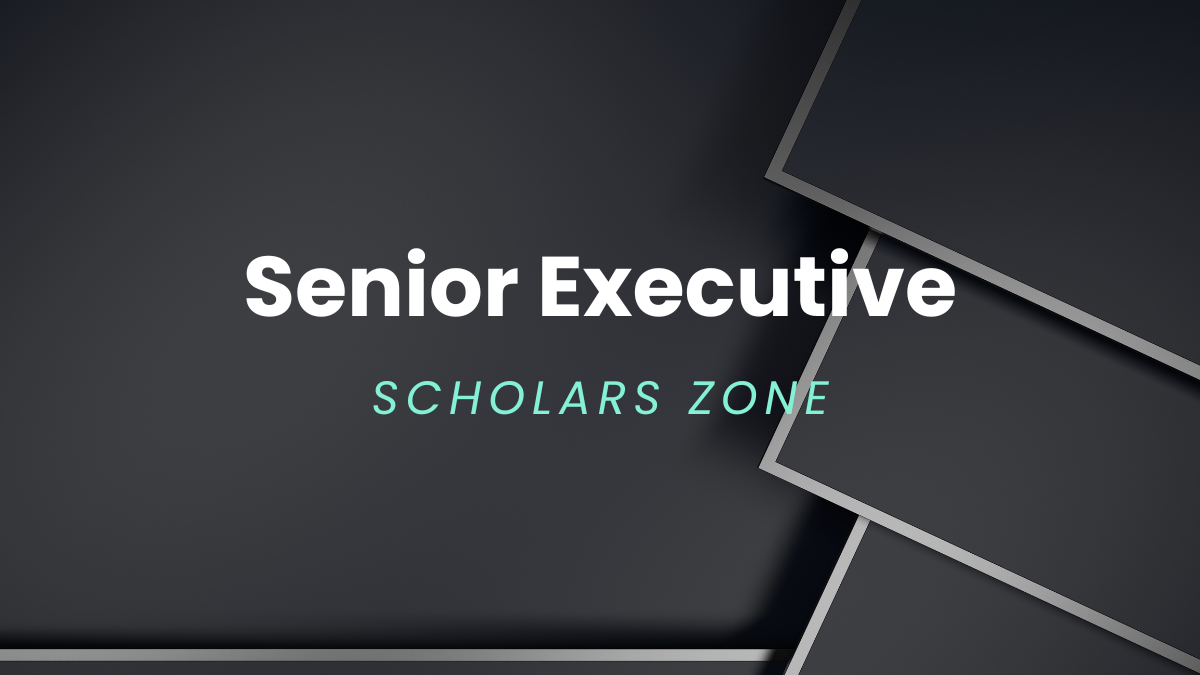 Senior Executive at Scholars Zone
Context
In the field of educational consulting in Bangladesh, Scholars Zone is among the most prominent companies. We are one of the consulting companies that is expanding at the quickest rate.
Scholar's zone is looking for individuals who are energetic and motivated to join its team, which is constantly expanding.
Your Responsibilities
Preparing applications to various international schools and universities and keeping up with other admissions-related requirements with the international office/admissions office of each.
Universities in Australia, Canada, Malaysia, the United States, China, India, and the United Kingdom are discussed.
The purpose of these phone consultations is to advise students and parents on the steps necessary to apply to universities abroad.
Making and Keeping Customers Happy Keep a database of your site's visitors and contact them frequently.
Establish trust with clients through in-person and telephone interactions.
Seminars with prospective students to discuss our promotions and services.
Confidentiality pertaining to client records must be maintained at all times.
Get paperwork in order, complete any required forms, and keep records updated.
Managing a marketing and advertising campaign includes reading and responding to emails as well as placing newspaper ads.
Counseling and Application Services Working Together
Position Held Full-time in an Organization
Workplace
Spend time at the office.
Educational Requirements
Bachelor's degrees in any field are acceptable.
Consultant in Education Related Matters (Australia, Canada, Malaysia, USA, China, India and UK)
American International University, BRAC University, North South University, and Ahsanullah University of Science and Technology are some of the universities in Bangladesh. Students from Bangladesh's East West University will be given priority enrollment.
Skills Required: Documentation
Experience Requirements
At the very least one year (s)
Experience in one or more of the following areas is required of the applicants: Education
The applicants are expected to have prior expertise in one or more of the following commercial fields:
Consultancy Services in the Fields of Immigration and Education
Newcomers to the field are strongly encouraged to apply.
Extra Needs
To those between the ages of 25 and 35
Anyone, male or female, can submit an application.
Exceptional command of both spoken and written English (candidates with an O and/or A-level education or an IELTS score of 7.0 or higher will be given preference).
Teamwork and the ability to perform well under pressure are required.
Competence with computers is essential.
You need to be someone who is really interested in gaining knowledge.
Our office is located in DHANMONDI, therefore it's ideal if you can either be on time for work every day or are willing to relocate.
Job-seekers seeking a permanent position need not apply.
The ideal candidates will have prior work experience in one or more of the following areas of business: Assistance with Immigration and Academic Planning
Salary: Negotiable
Salary and Additional Perks: Cost of cell phone, Bonus for good performance, Pension, and Retirement payouts, and Final paycheck Revue of Compensation: The Bonus for the Holidays That Come Halfway Through the Year is 2.
Please Read This Before Submitting Your Application
Please include a recent photograph with your application materials.
Email
Send your CV to [email protected]

The deadline for applications is August 18, 2022.
Company Information
Scholars Zone
Address : House No-27/A, Road No-03, Dhanmodi, Dhaka-1205.
Web : www.scholarszone.com.bd
Business:
Scholars Zone helps students study in high-profile nations to enhance their professions. We also offer IELTS/ GMAT/ GRE/ SAT/ GED/ O-Level & A-Level exam preparation in Dhaka. Scholars Zone launched its ambitious aim and developed a global network of offices with this vision. Scholars Zone is the premier student consultation home with its expert and lively team of counselors.
Scholars Zone is the top choice for Bangladeshi students who want to study abroad. Scholars Zone provides student counseling for CHINA, INDIA, USA, UK, CANADA, EUROPE, and MALAYSIA with admission support and VISA processing. Scholars Zone received a lot of interest from Bangladeshi students to study MBBS, BDS, and Engineering in CHINA, MALAYSIA, and INDIA.
Our slogan is true.