Job Summary
Published on: 26 Jul 2022
Vacancy: Not specific
Employment Status: Full-time
Experience: At least 1 year(s)
Age: N/A
Location: Dhaka
Salary: Negotiable
Application Deadline: 4 Aug 2022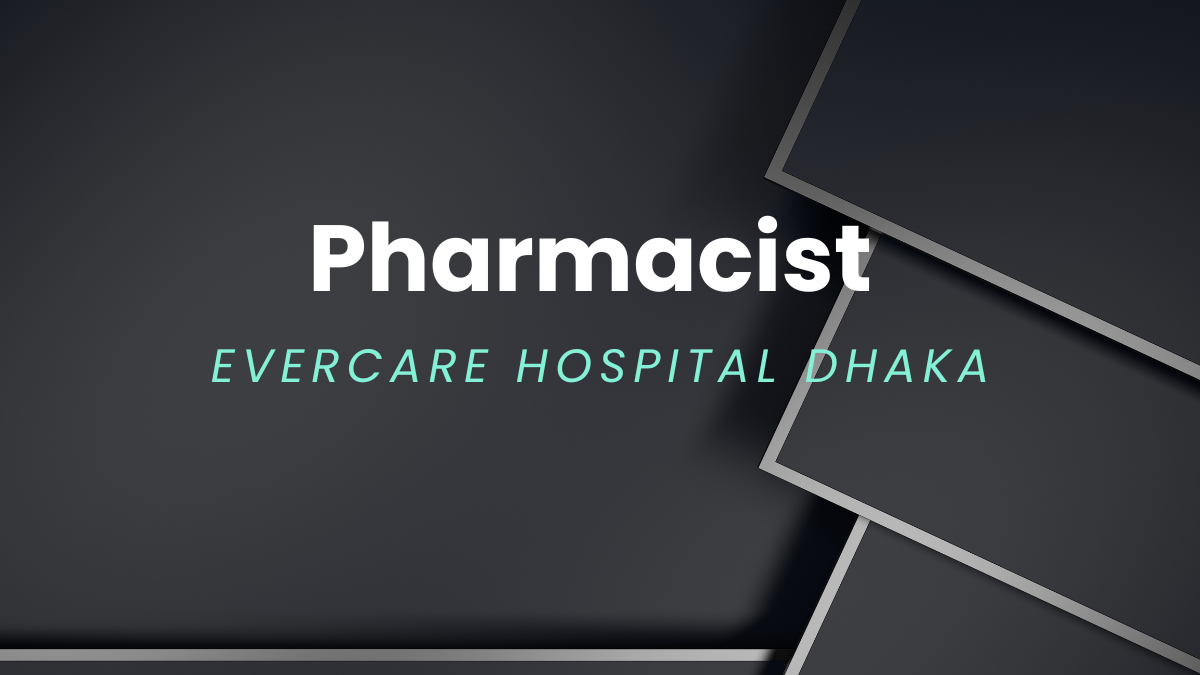 Pharmacist at Evercare Hospital Dhaka
Context
Medical Services constitutes its own department or division.
Pharmacy is one of the functions.
Type of Employees: Those Working Full Time (Permanent)
Evercare Hospital in Dhaka is the location of the office.
Timing in the office: the Roster Hour
Job Level: Beginner's Position
Directly Responsible to: the Head of Pharmacy
Your Responsibilities
Prepares and/or supervises the preparation and dispensing of prescription drugs to patients or medical practitioners.
Responsible for accurate and timely inpatient drug dispensation.
Counsels patients and/or doctors on drug indications/contraindications, dosage, drug interactions, and adverse effects.
Oversees drug acquisition and distribution to offices, clinics, and other facilities.
Monitors and guides pharmacy workers.
Narcotic prescriptions filled.
Establishes and maintains pharmaceutical storage and record-keeping techniques.
Follows departmental rules, procedures, objectives, and safety, environmental, and/or infection control requirements.
Prepare IP Pharmacy's monthly action plan with the pharmacy head.
Assigned job-related tasks.
Status of Employment: Full-time
Workplace: Work at office
Needed Level of Education
M.Pharm/ B.Bharm from reputed university also preferable.
Must have Pharmacy Council Registration
Possible Experience Needs: At least 1 year(s)
Additional Necessities
Represent cardiac arrest team and manage Crash Cart and Blue Bag stock
Maintain, use, and check medicine supplies
ADR monitoring and reporting.
When medicine is supplied from the pharmacy, it will be cross-checked to track dispensing errors and the time will be recorded.
Checking patient boxes to monitor medicine administration and errors.
Location: Dhaka
Please Read
Look at the job description with a critical eye. It is not worth your time to apply for a position if it is not a good fit for your skills and interests. Applications received via email ([email protected]) or hard copy (HR department) are welcome, however applying online is preferred.
Email
Send your CV to [email protected]

The deadline for applications is August 4, 2022.
Company Information
Evercare Hospital Dhaka
Address : Plot 81, Block E, Bashundhara R/A, Dhaka-1229
Web : www.evercarebd.com
Business : Evercare Hospital Dhaka (EHD) is the only JCI-accredited, 425-bed multi-disciplinary super-specialty tertiary care hospital in Bangladesh. EHD has state-of-the-art medical, surgical, and diagnostic facilities with competent doctors, nurses, and technologists.