Summary
Published on: 23 Jul 2022
Vacancy: 15
Employment Status: Full-time
Experience: At least 5 year(s)
Age: Age 25 to 45 years
Location: Manikganj (Singair)
Salary: Tk. 15000 (Monthly)
Application Deadline: 22 Aug 2022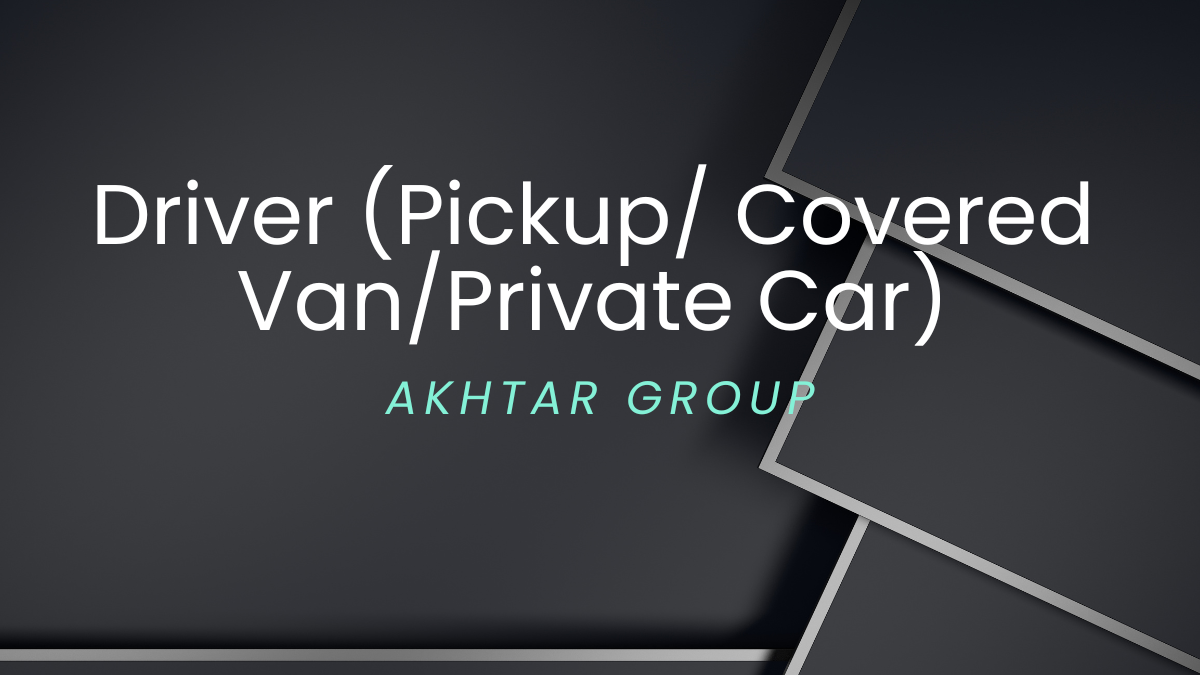 Driver (Pickup/ Covered Van/Private Car) at Akhtar Group
Your Responsibilities
To deliver company goods both within Dhaka and outside of the city to locations throughout Bangladesh while operating company pickups and covered delivery vans.
Status of employment: Full-time
Workplace: Work at office
Needed Level of Education: SSC
Experience Requirements: At least 5 year(s)
Extra Need
Age 25 to 45 years
Only males are allowed to apply
Work location: Manikganj (Singair)
Salary: Tk. 15000 (Monthly)
Payments and Perks
T/A, Mobile bill, Tour allowance, Performance bonus, Over time allowance
Salary Review: Yearly
Festival Bonus: 2
Before Applying, Please Read
*Photograph must be enclosed with the resume
The Procedural Methodology
1) Please send your cover letter, current CV, and salary requirements to: The Head of HR & Administration, Akhtar Furnishers Ltd, Fordnagar, Dholla, Singair, Manikganj.
2) Please include the following with your application:
(a) A Cover Letter to the Attention of Akhtar Group's Head of HR & Administration
Include a recent scan of your photo and the names and contact information for at least two references, one of whom should be a current or recent employer (if applicable)
The deadline for applications is August 22, 2022
Company Information
66 Progoti Sharani, Baridhara, Dhaka-1212 Akhtar Group www.akhtargroup.com.bd
Aspects of Business: The Akhtar Group began in 1976 when K. M. Akhtaruzzaman, the company's current chairman and founder, opened a showroom called Akhtar Furnishers. Customers were quickly won over by the brand's innovative designs and excellent quality offerings. Since then, the name Akhtar Furnishers has become synonymous with the highest quality furnishings anywhere in the country. The business expanded throughout time, spawning new divisions in areas as diverse as construction, foam, mattress, board, doors, glue, polymer, fashion house, magazine, and television channel. The current status of the organization is that of one of Bangladesh's major conglomerates.