Summary
Published on: 25 Jul 2022
Vacancy: 04
Employment Status: Full-time
Experience: 2 to 3 year(s)
Gender: Both males and females are allowed to apply
Age: Age 25 to 40 years
Location: Dhaka (Paltan)
Salary: Negotiable
Application Deadline: 24 Aug 2022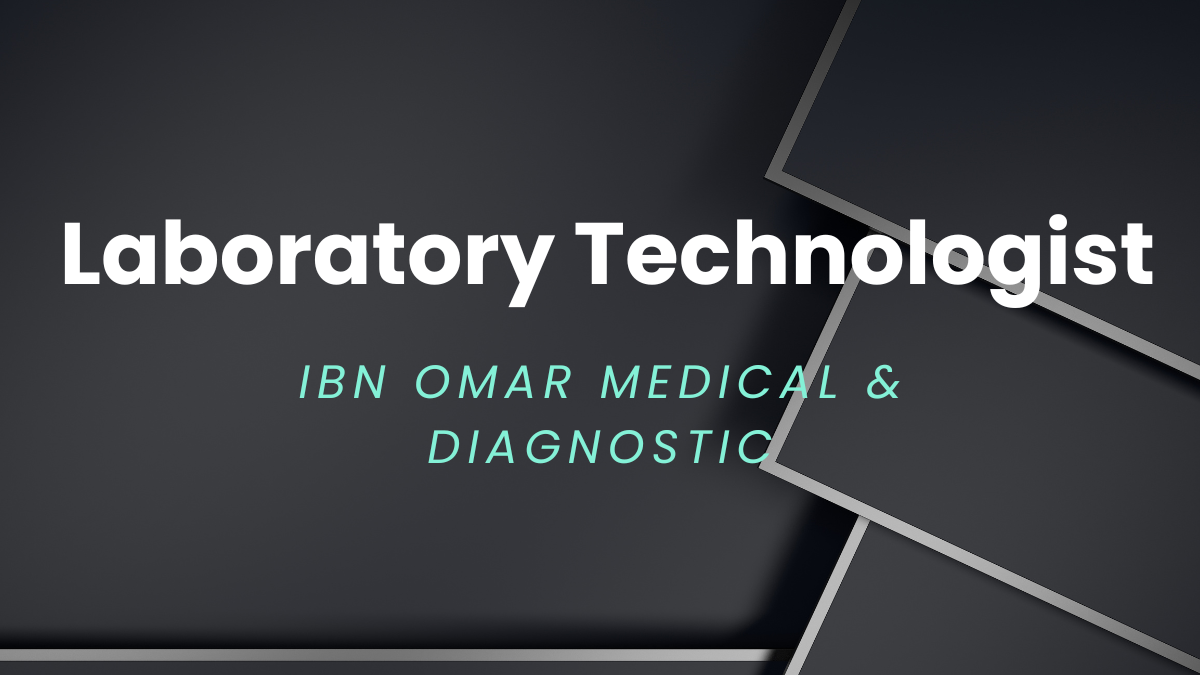 Laboratory Technologist at Ibn Omar Medical & Diagnostic
Your Responsibilities
Urology, hematology, immunology, and biochemistry must all be included in the list of necessary routine tests.
Gathering and making sketches of samples, Receiving, labeling, and analyzing samples (blood, urine, stool, etc.)
The one in charge of maintaining overall responsibility for the laboratory departments.
ensuring that the laboratory investigation is finished in a timely manner and providing the patients with certified reports.
In this department, you are responsible for the management of the reagents and materials.
Maintain a spotless and well-organized space while also ensuring that all applicable safety rules are adhered to scrupulously at all times.
in order to guarantee that the reports will be delivered on time.
Status of Employment: Full-time
Needed Level of Education: BSc. Or Diploma in Laboratory Technology
Possible Experience Needs: 2 to 3 year(s)
Additional Necessities 
Age 25 to 40 years
Both males and females are allowed to apply
Location: Dhaka (Paltan)
Salary: Negotiable
The deadline for applications is August 24, 2022.
Company Information
Ibn Omar Medical & Diagnostic
Address : Fahima Tower, 3rd floor,42/43. Purana paltan