Summary
Published on: 25 Jul 2022
Vacancy: Not specific
Employment Status: Full-time
Experience: 3 to 7 year(s)
Age: Age 18 to 50 years
Location: Anywhere in Bangladesh
Salary: Negotiable
Application Deadline: 23 Aug 2022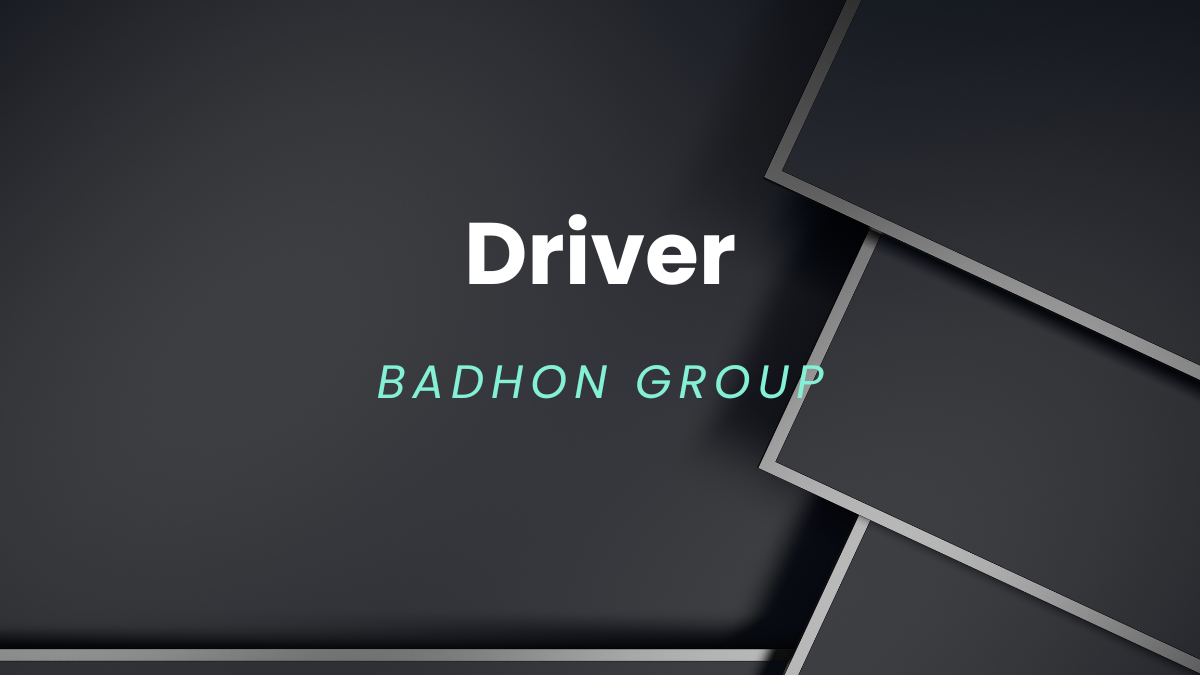 Driver at BADHON GROUP
Your Responsibilities
Follow the directions of the person in charge while behind the wheel.
Driving the vehicle in compliance with local legislation is essential, as is following all applicable traffic regulations while on the job.
We need people who are passionate, committed, and industrious in addition to being able to drive a Micro, SUV, or Hiace to service vehicles.
Maintaining a spotless vehicle and ensuring that all essentials, such as gas, oil, and brakes, are checked before each trip.
Updating and maintaining vehicle records (Blue Book, Tax Token, etc.).
Maintain your company car in accordance with established procedures.
Status of Employment: Full-time
Workplace: Work from home, Work at office
Needed Level of Education
SSC
Educational qualification may be relaxed upto VIIIth standard for highly experienced candidates.
Possible Experience Needs: 3 to 7 year(s)
Additional Necessities
Age 18 to 50 years
Only males are allowed to apply
Location: Anywhere in Bangladesh
Salary: Negotiable
Payment and Perks
Mobile bill, Medical allowance, Performance bonus
Salary Review: Yearly
Festival Bonus: 2
The deadline for applications is August 23, 2022.
Company Information
BADHON GROUP
Address: Head Office: Badhan Villa 2 House 29 2nd Floor, Road 2/3, Lautla Road, Chaduddyan Mohammadpur, Dhaka 1207 Bangladesh | Factory: Kalchal Mecca Housing Ati Keraniganj, Dhaka 1312 Bangladesh. Telephone: +88-02223326321
Web : www.badhon-bd.com
Business: BADHON GROUP manufactures and wholesales a variety of electrical devices, including Substation Hardware & Connector Accessories, Connector (H-Type), Transformer Component, Power Transformer & Distribution Transformers, Single Phase Electronic Meter(BREB Item No.: J-39), Transmission Line Parts, Connector, and Temperature Meter. We also make Power & Distribution Transformer Metal Parts. Our organization follows government guidelines to get a foothold and make superior items.