Summary
Published on: 26 Jul 2022
Vacancy: Not specific
Employment Status: Full-time
Experience: 5 to 8 year(s)
Gender: Only males are allowed to apply
Location: Gazipur (Gazipur Sadar)
Salary: Negotiable
Application Deadline: 10 Aug 2022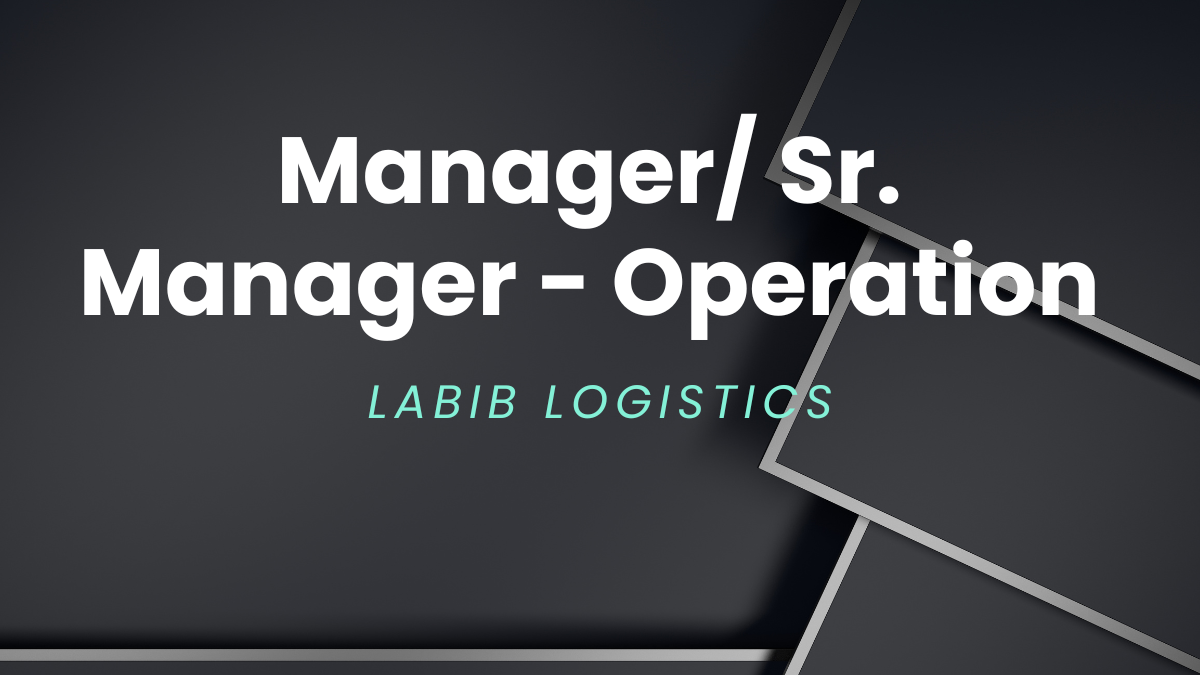 Manager/ Sr. Manager – Operation at Labib Logistics
Your Responsibilities
The incumbent is accountable for the entire care of the company's fleet of vehicles, including their registration and log book upkeep
Establish a schedule for a comprehensive check of all company cars, and file a report with the appropriate authorities within 7 (seven) days of the inspection.
In this role, you'll report directly to the relevant authority and be responsible for maintaining accurate records for all Company vehicles and mechanical transport (BRTA, GPO, and other associated offices).
Keeping track of the money spent on things like vehicle repairs, gas, and more, and providing a monthly report on those expenses to the corporate office and the depot (MIS).
Coordinate with the IT department to keep tabs on the vehicles used by the headquarters, the supply depot, and the factory so that operating expenses can be cut.
The purpose of the office pick-up and drop-off service is to ensure that all officers and employees arrive on time by carefully organizing their routes.
In addition to the duties specified here, you may also be asked to perform other tasks as deemed necessary and appropriate by upper management.
Status of Employment: Full-time
Needed Level of Education
Completed an undergraduate or graduate program at an accredited institution and hold a bachelor's or master's degree in any field.
JCOs, or junior commissioned officers, will be given priority.
Possible Experience Needs: 5 to 8 year(s)
Additional Necessities: Only males are allowed to apply
Location: Gazipur (Gazipur Sadar)
Salary: Negotiable
Payment and Perks
Mobile bill
As per the Company Policy.
Please Read
*Photograph must be enclosed with the resume.
The deadline for applications is August 10, 2022.
Company Information
Labib Group
Address : Labib Group Corporate Office, Alamgir Tower, House No: 11/B, Road No: 55, Gulshan-2, Dhaka-1212.
Web : www.labibgroup.com
Business : With 24 years in the industry, Labib Group is a formidable force in Bangladesh. The company operates in a wide variety of industries, including textiles, sweaters, telecommunications, banking, leasing, information technology, agriculture, and more. It is a business conglomerate with a focus on international trade that operates 20 manufacturing and commercial facilities in Bangladesh. It's playing a crucial part in helping Bangladesh bring in foreign currency and create jobs.