Job Summary
Published on: 25 Jul 2022
Vacancy: Not specific
Employment Status: Full-time
Experience: N/A
Gender: Only males are allowed to apply
Age: N/A
Location: Anywhere in Bangladesh
Salary: Negotiable
Application Deadline: 24 Aug 2022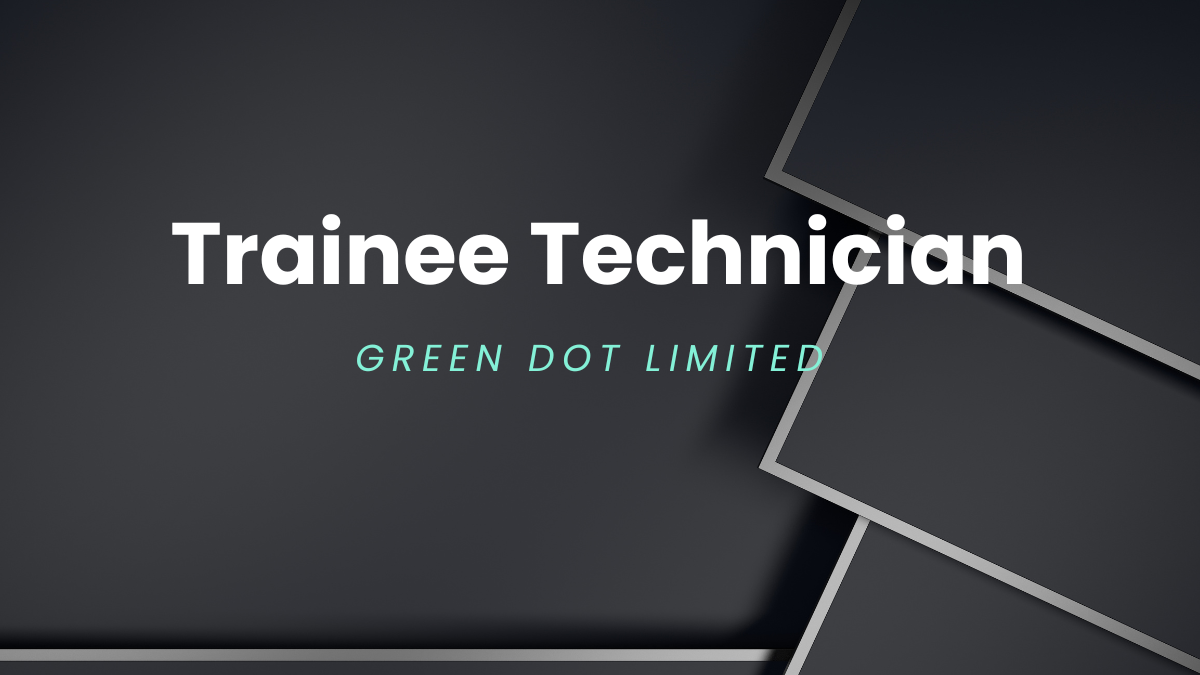 Trainee Technician at Green Dot Limited
Your Responsibilities
Service and customer assistance should be provided during outbound travel.
Controlling all on-site activities like installation, servicing, and testing.
Finding the source of technological issues and fixing them correctly.
Give a hand in figuring out what needs doing and how to do it.
Helping engineers and other professionals in every way possible.
Capable of effectively communicating with coworkers and superiors.
Possessing a hunger for knowledge and a desire to acquire new abilities and share what you've learned with others.
performing checks, analyses, and repairs on machinery and other systems.
Use of service manuals and consultation with experts.
Status of Employment: Full-time
Workplace: Work at office
Needed Level of Education: SSC, HSC or Vocational Training Certificate from any institution in BD.
Additional Necessities: Only males are allowed to apply
Location: Anywhere in Bangladesh
Salary: Negotiable
Payment and Perks
T/A, Gratuity
Lunch Facilities: Full Subsidize
Festival Bonus: 3
Please Read
If you are currently enrolled in a school, please do not apply.
The deadline for applications is August 24, 2022.
Company Information
Green Dot Limited
Address : 1st Floor, House No B/113, Mosque Road, New DOHS, Mohakhali, Dhaka-1206, Bangladesh
Web : www.greendotbd.com
Business : Water Treatment Plant
Industrial Pump
Air Blower & Diffuser
ETP, STP, and ZLD
Waste Water Recycle Plant
Industrial Motor
Swimming Pool Solution
Plumbing Solution
Fire Fighting Solution