Driver, BRAC Vehicle Division at BRAC
Job Summary
Published on: 31 Jul 2022
Vacancy: Not specific
Employment Status: Full-time
Experience: At least 5 year(s)
Age: N/A
Job Location: Dhaka
Salary: Negotiable
Application Deadline: 15 Aug 2022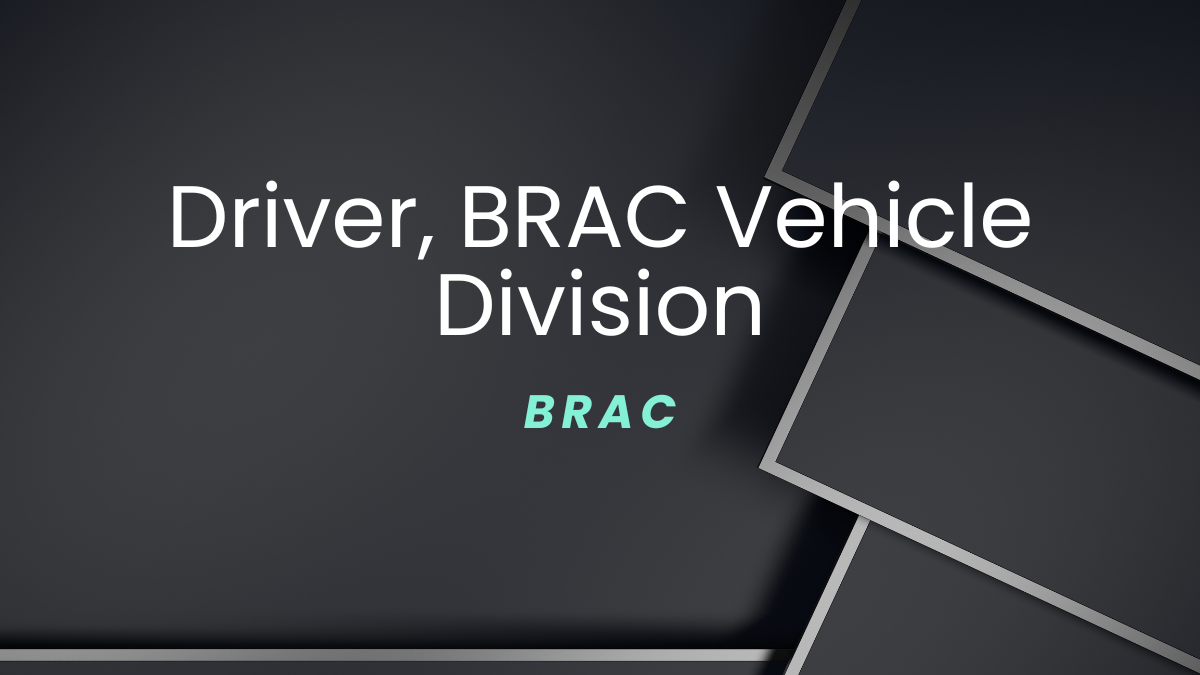 Your Responsibilities
Driving vehicles in accordance with the specifications laid out by the organization
Before beginning duty, conducting inspections of lubricants, fuel, coolant, brakes, and lights, among other things, and ensuring that vehicles are kept clean and organized.
While on duty, you are responsible for maintaining the safety of your vehicle and obeying all traffic rules.
After you have finished your shift, park the vehicle somewhere that is both clean and secure.
Status of employment: Full-time
Workplace: Work at office
Needed Level of Education: Need a valid driver's license from a school that issues at least a Class 8 license. Individuals who already possess a license to operate a heavy motor vehicle will be given preference.
Possible Experience Needs: At least 5 year(s)
Work Location: Dhaka
Salary: Negotiable
Payments and Perks: Health and Life Insurance, Utsavbhata, Provident Fund, Anutosh and others
Please Read
BRAC believes its employees, affiliates, program participants, and the public have the right to be protected from harm, oppression, neglect, harassment, and exploitation. BRAC supports human dignity and inclusion regardless of age, race, religion, gender, disability, group, or socioeconomic identity. As an equal-opportunity employer, we encourage women to apply. Disability applicants are welcome. BRAC encourages everyone to reach their potential. Personal communication disqualifies a job candidate.
The deadline for applications is August 15, 2022.
Company Information
BRAC
Address : BRAC Centre, 75 Mohakhali, Dhaka – 1212
Web : www.brac.net
Business : BRAC is an international development organisation founded in Bangladesh that partners with over 100 million people living with inequality and poverty globally to create sustainable opportunities to realise potential.