Summary
Published on: 24 Jul 2022
Vacancy: Not specific
Employment Status: Full-time
Experience: At most 5 year(s)
Gender: Only males are allowed to apply
Location: Tangail (Ghatail)
Salary: Negotiable
Application Deadline: 10 Aug 2022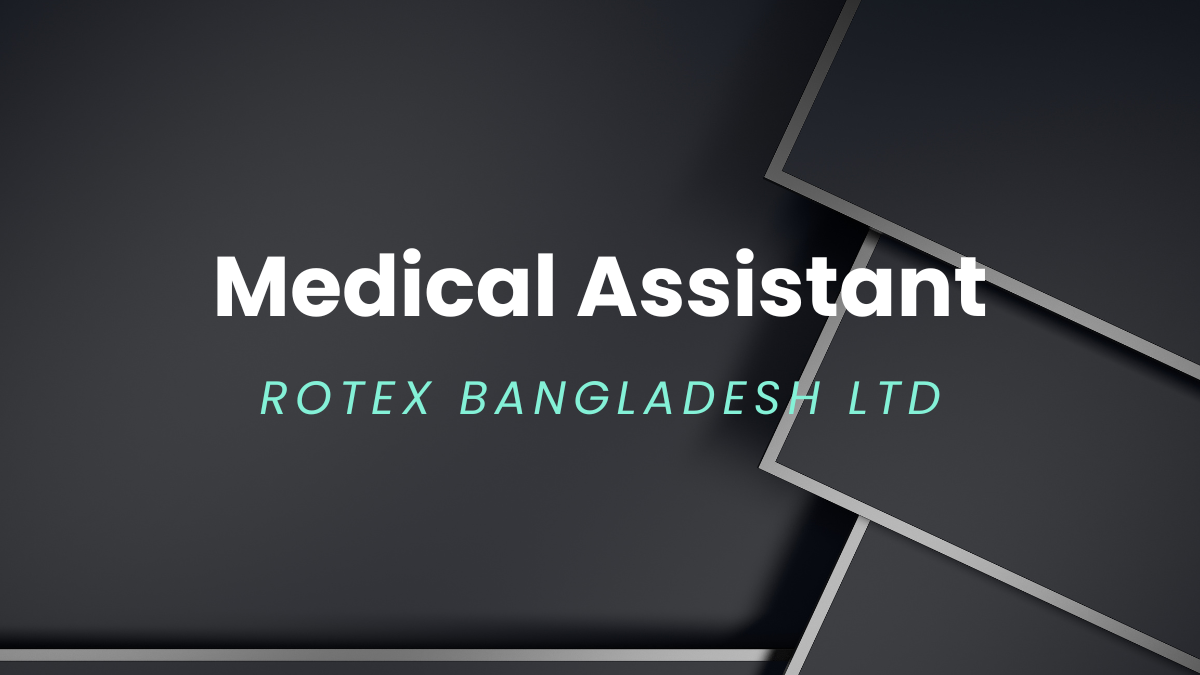 Medical Assistant at Rotex Bangladesh Ltd
Your Responsibilities
Aids patients by giving them access to medical resources and information.
Interviews patients and records medical history to ensure accuracy of data.
Performs preliminary physical examinations, including taking the patient's blood pressure, weight, and temperature, and compiling a record of the patient's medical history.
Maintains inventory of medical supplies and performs routine maintenance on medical equipment to maintain it operational.
All diagnoses, treatments, progress, and recommendations must be recorded.
Evaluate the scene and the victim's condition in the event of an emergency.
Patients will be stabilized and treated before being transported to the nearest Site Clinic or First Aid Clinic on site.
The patient(s) must be transported to the nearest Site Clinic or First Aid Clinic as appropriate.
To seek the assistance of specialists in order to determine a diagnosis and course of therapy (if necessary).
If a Medevac is necessary, you must inform the Incident Coordinator so that they can arrange for one.
Transportation to the best available referral facility (if medevac required).
Status of Employment: Full-time
Workplace: Work at work
Educational Requirements: Diploma in Medical
requirements for experience: maximum 5 years (s)
Extra needs
Men only please while applying.
To be considered, candidates must have relevant work experience in a hospital or clinic setting, as a medical assistant, or both.
Ability Requirements: Having Expertise With Computers
The ideal candidates will have relevant work experience in one or more of the following areas: Technologist in Health Care or Laboratory Worker in the Medical Field
Individuals with prior experience working in a hospital, clinic, or diagnostic laboratory are invited to apply.
Must be trustworthy, intelligent, sincere, attractive, and committed to doing an excellent job.
Solid command of the English language and a deep commitment to fulfilling one's obligations are two of the qualities that
Income & Perks
Food And Accommodation
Festival Bonus: 2
Please Read
If you are interested in progress, are not intimidated by difficult tasks, and meet the standards outlined above, we would love the opportunity to speak with you.
Send your CV to [email protected]

The deadline to submit applications is August 10, 2022.
Company Information
Rotex Bangladesh Ltd